RE/Advantage Blogging Boot Camp

Advance your Blog with our Blogging Boot Camp Sessions. If you really want to launch your blog the right way, consider taking our blogging boot camp. We offer this comprehensive class in 2 formats;

Classroom Style One-on-One:

Come to our office and spend the entire day learning how to use your blog and properly syndicate your posts.

Online:

If you would rather learn from the comfort of your own PC you can login with one of our skilled trainers and take the same One-on-One class. This class is split into five 1.5 hour classes.
Cost: $400 for either format (Priced at a 50% discount when you purchase a blog and boot camp sessions together!)
If you already have a blog and would still like to take advantage of RE/Advantage's Blogging Boot Camp please contact us for more information! (Priced at $800 for 5 one and a half hour classes)



Our Blogging class offers education on the following: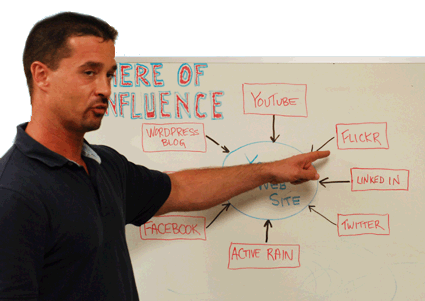 Introduction to the Real Estate Blogosphere
Categories Development and Organization
Effective Headline Writing
Body Content and Copy Writing
SEO Keywords and Tags
Proven Lead Generation Techniques
Intense Dashboard (backend) Training
Core Topic Development
Formatting, Styling & Publishing
Valuable Online Resource Introduction
Training on Expanding Your Sphere of Influence

Keyword Analysis
Advanced Lead Generation & Calls to Action
Image and Video Training (Locating, Styling, Editing, Integrating)
Blogging Listings
Blogging Open Houses

Content Organization & Management (including post length, hyper-local content, titles and tagging)


In addition to the topics above you will also receive a Blogging Assignment - your first blog post! (for the new bloggers) One of our trainers will work with you to gather resources, write a post using the information that you've learned and then submit your article to your new build/existing blog.

To learn more about an RE/Advantage Blogging Solution contact us today.