IDX Solutions - Branding MLS Listings to YOU!

Real estate professionals are experiencing first hand the power of showing MLS listings on their websites. Just one transaction can pay for your website for years. Because the return on investment is so high, you will see more savvy REALTORS
®
investing additional marketing dollars in the internet. The
NUMBER 1
reason why buyers go to real estate websites is to search listings. By integrating listings to your site from your local MLS, you will brand yourself as a source for all listing information.
Direct
daily MLS updates
allow your clients to search complete local listings on your site, even if you are not the listing agent! From custom IDX integration to cost effective framed search solutions, RE/Advantage understands the power of integrating MLS search tools to make your site the local resource buyers come back to time and time again.
Multi MLS Support
With Multi MLS support you can search thousands of listings from two or more MLS's all at once!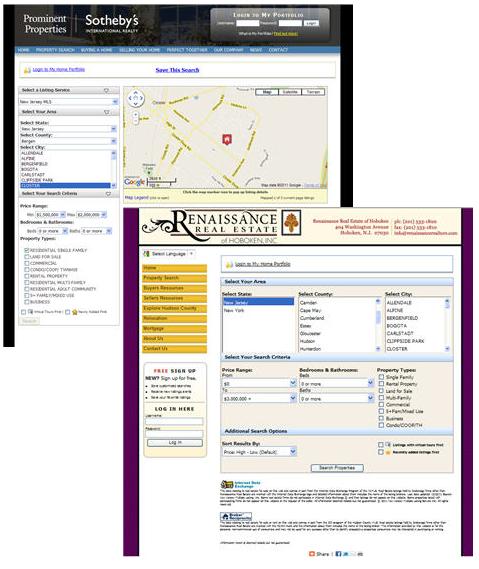 Featured Listings
Automatically pull all of your listings from the MLS and market them on your website under a "Featured Listings" banner. Our systems will update information every day and automatically pull your inventory to the top of listing searches.

Mapped Listing Display
Now display your results with an interactive map and let your buyers visualize their new home and local surrounding amenities.

Automatic Listing Notifications

We've made IDX better and EASIER for you! Your IDX solution will automatically send updated listing information to your prospects who have saved important listing information on your website. Listing details come directly from the MLS but branded to you.

Lead Capture
/

Listing Teaser Option

Another great addition to our IDX solution - listing teaser options. Lead capture is in your control. You have the option of allowing prospects to search as many listings as you want before gathering their information. You can setup this tool to collect data before the listings are display, after 3 listings are viewed -- for example.

Here's what you get:
Custom IDX Integration




Personalized MLS Data

- Each listing is customized with your information

Appointment Scheduler

- "Schedule A Showing" link on every property listing

Photo Gallery

- Photos from your MLS will appear next to each listing

Virtual Tours

- If your MLS displays virtual tours they will also appear

Lead Generation Tools




Cell Phone Alerts

- We will send your IDX leads directly to your text enabled cell phone for instant access
For details on our features click
here