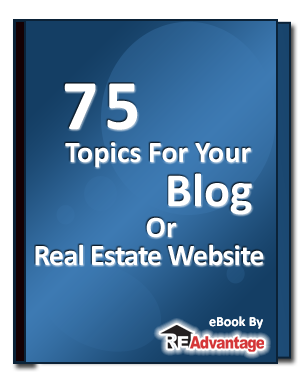 If you seem to run out of ideas quickly when updating your blog, then take a moment to download our FREE eBook!

To help everyone out there with writers block we have created 75 different blog topics specifically with realtors in mind. From gardening to foreclosures to credit repair - this eBook offers a wide array of topics for your viewers to enjoy!

Blogging is an important part of expanding your keyword base, showcasing your expertise, and establishing authority in your market. This is definently a MUST for people who update their content regularly (which you should be doing!).